Designed-in safety, increased levels of driver training, and implementation of operational guidelines have reached such maturity that it is easy to forget that the forklift is still a significant cause of workplace injuries and accidents. In addition, the demands placed on forklift operators to perform with greater haste and efficiency means both goods and personnel are vulnerable to damage caused by sudden braking, driver blind spots and unstable loads.
One company aiming to herp reduce damage and injury in the warehouse is GenieGrips, an Australian manufacturer of products aimed at ensuring forklift loads are safe, secure and stable. At the recent MODEX trade event in Atlanta, Logistics Business caught up with Louise Inglese, Founder & CEO of GenieGrips Pty Ltd, to find out more about her growing international business.
Logistics Business (LB): Why is it important for GenieGrips to be at exhibitions such as MODEX?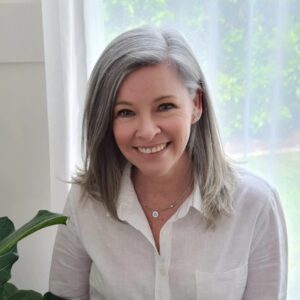 Louise Inglese (LI): It is a very long flight! But we know we have to come to expos to promote our products because you need to demonstrate it for people to really get it. I could send a brochure, but it's never going to be the same. When we're face to face, people get to feel it and touch it and get the full sense of how safe they are and how solid they are, their quality
The expos themselves are a really good opportunity to build relationships. I might see the same customer I saw two years ago, and then I get to see them again, and it's almost like a drip feed process – they see me again, they see me again… So they know we're going to be around. If I went to one expo and then didn't turn up to the next one, they'd be wondering why I wasn't there and they'd be thinking "oh, there's something wrong with GenieGrips now". So you have to be seen face to face.
LB: Being based in Australia, how do you conduct your international business?
LI: We have a warehouse in LA in the US, and we know we need to have a local presence like that. We work with FreeCall numbers both here in the US, in Europe and in the UK, and we have a warehouse in the Netherlands. Obviously, because of Brexit, we have also had to set up a warehouse in the UK because we could no longer service that market out of the Netherlands. The paperwork was too much; it was much easier for us to set up a third warehouse in the UK, than to service that market from the Netherlands.
LB: What are your aspirations for Genie Grips?
LI: 90% of our business is export, with only 10% of our sales in Australia. 75% of that 90% are our US customers, and that was an easy market for us to come into because there is no language barrier. The safety standards in the US are similar to those in Australia, so they get the safety side of it. Now we have a bigger challenge when we go into Europe, because we have a language barrier. So it's great to do those expos, but we really need to get a bigger market share in Europe because we haven't tapped that market successfully enough as yet.
LB: Do you see yourself as an international operation?
IB: Yes, it's just a bigger market share. With only 25 million people in Australia, that's nothing compared to the populations on the other continents, so having that presence internationally and those warehouses, that's where we need to keep going. We would like to get more into South America, and also into the Middle East and Africa as well.
LB: What are the benefits of GenieGrips vs. rival products?
IB: Because we manufacture our products ourselves in Melbourne, we have complete control over the quality. We can change designs, develop new products, and the more customers we get, the more [challenges they are having] and wanting to talk to us about solving. That way we're able to develop more products. So we started with the Mats, then we had a customer who wanted the Caps, so we worked with them to develop that. Then we had a customer saying they wanted the Cushions for the uprights. So, the more we talk, the more products we develop. Then, this year at MODEX we have the new Stik-It Pads, because people wanted a product that sat inside the actual footprint of the tyne itself.
Some of our rivals make [their products] out of plastic. Now rubber is such a unique compound to use. It wears well, it's softer, it copes with harsher weather, it copes with higher and lower temperatures, so having that rubber base of our products is what keeps us ahead of our competitors.
LB: Are you affected by risks that come with international shipping?
LI: Shipping has been a challenge over the past couple of years, and it's our pain, being an Australian manufacturer, that we have to allow for shipping into our costings and times, etc.
LB: What is the company's commitment to customer service?
IB: We're a family business, and our parent company has been going for over 40 years, so we have all that experience behind us. As Australians, we love customer service, so that's our #1 priority. We also have FreeCall numbers in each country, so that enables customers to ring directly and always have someone to talk to. So, even in our sleepy hours we have an answering service that makes it possible for us to call back as soon as we wake up.
LB: Thank you for talking to Logistics Business, and good luck with your future plans.
The post Warehouse safety around the globe appeared first on Logistics Business® Magazine.